In-Home Training
Excel's In-Home training options are ideal for those of you that would like to train at your own pace, and in a familiar environment where you and your dog feel most at ease.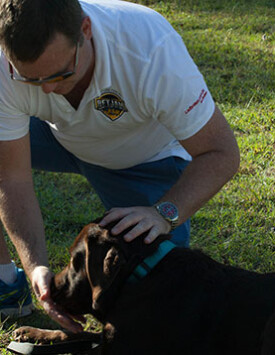 If you are looking for a once off Behavioural Consultation or a customized training program, we can come to you when it's going to suit you best.
Unlike other group training programs that follow a specific format to cater for everyone, the In-Home training option allows us to develop a specific training plan, that is going to ensure all of your goals and training expectations are satisfied.
Excel's In-Home Training options cater for dogs of all ages and all breed's, and we are proud to be able to offer you ongoing phone & email support, if you run into any hiccups along the way.
So if you are wanting to get started with your new puppy, conducting obedience training with your adult dog, or wanting to put a stop to any undesirable behavioural problems you may be experiencing, please feel free to Contact us, so we can help you Excel.