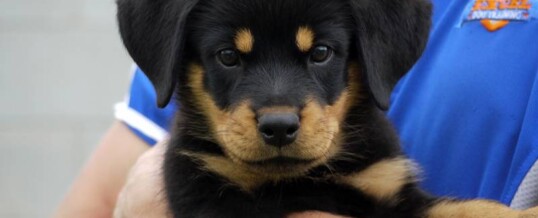 Superb Working Line Rottweiler Litter – ALL SOLD (please see our 'D' Litter which are currently on sale now!!)
CALL PAUL FOR ENQUIRIES: 0404 122 684
Pepsi is a large female with a super temperament, and carries a pedigree that has us extremely excited.
We anticipate that this combination will produce Rottweiler's with high drives, balance temperament, and be carrying some of the "Old Blood" of working Rottweilers.
Pups are sold at 8 wks and will have been wormed 4 times, vaccinated, vet checked, microchipped, and come with a lifetime guarantee against all known / common hereditary faults.
Pups will be registered with Dogs Qld & registration papers transferred to the new owner(s) with no restrictions.
We also like to ensure our pups get the best possible "head start" in life, and we begin to carry out our extensive socialisation & habituation training from as early as 3 – 4 weeks of age.
We also include 2 Free Puppy Development training sessions with Excel Dog Training, at our Greenbank facility.
Edit: At 11 weeks these puppies have already begun their training with our initial training program, this is $150 of value!
Genuine Enquiries Only Please!!
Puppies at Current Age (11 Weeks)
Puppies already selected for new homes…